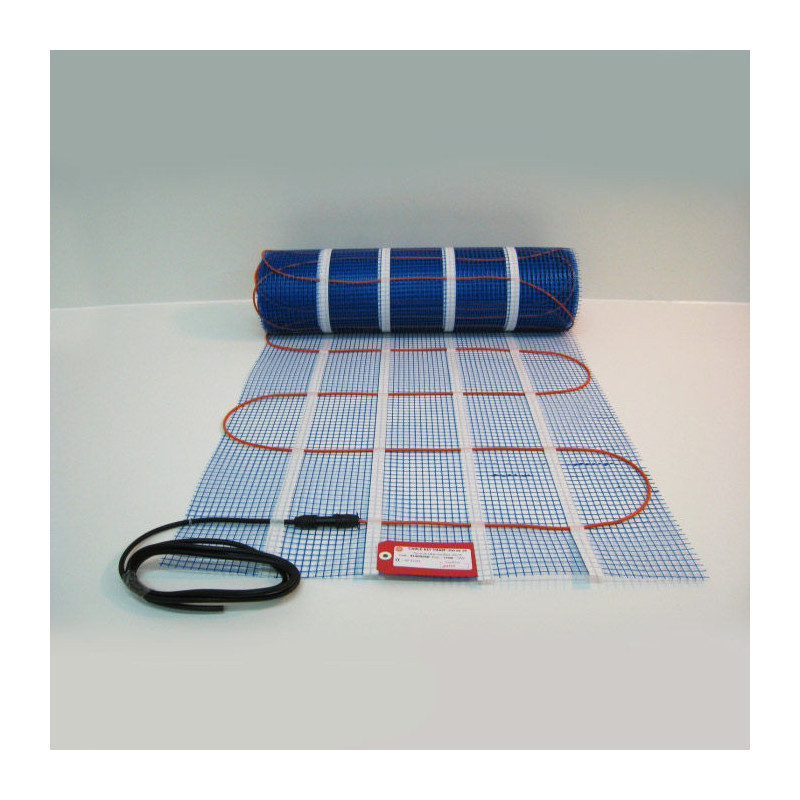 Sol chauffant basse température cable kit ram
pas de 18 - 10w/ml - 230V - LF 2.5ml à partir
Voir plus
Politique de livraison

(à modifier dans le module "Réassurance")

Politique retours

(à modifier dans le module "Réassurance")
Heating cable 10w / ml bi-conductor with metal braid for Electric Radiant Floor. Power specially suitable for building low consumption (BBC). Available in 16 power 115W to 1970w 70cm in width. Delivered ready to install in a mortar glue C2 / C2 or S1 / S2 on a fork or a detached slab under the Thermal Regulations. The final coating can be tiled or floating laminate compliant.
Regulation in the Sud Rayonnement range (see control tab)
Data sheet included in the package, Hotline 0820204251, 10 years warranty
You might also like
Nous vous proposons une sélection des produits les plus commandés sur notre site internet en matière de chauffage rayonnant.